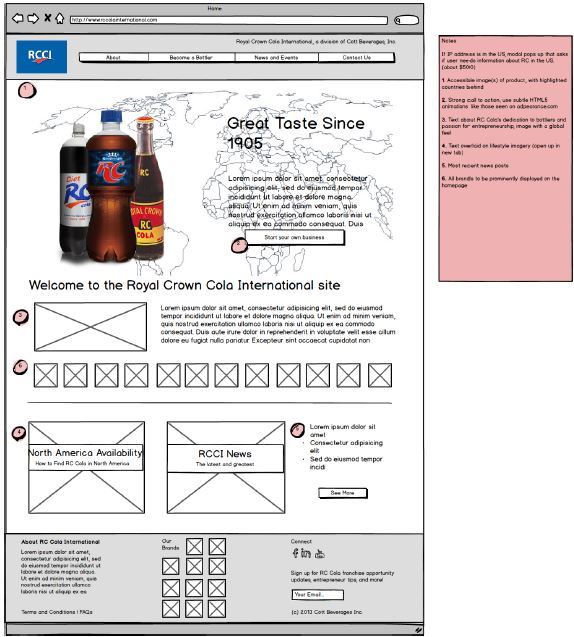 RC Cola
The Royal Crown family of drinks reached out for a showcase website that appealed to entrepreneurs seeking new opportunities as bottlers and distributors of the All-American beverages.
RC Cola's long history dating back to 1905 needed to be prominent, and the design needed to reflect Americana while still feeling fresh and new. The audience includes a large portion of which are international non-English speakers, so it was important that the user interface be universal and transcend language.
I was responsible for:
UX planning / UI prototyping
Technical requirements and scope
Ad and asset creation
QA testing
Project management
Client CMS training
We were contacted via our website by several bottlers and individuals in the Middle East, Africa and Latin America that are interested in becoming RC Cola bottlers... I can say that the quality of the leads that are being generated is slowly improving.