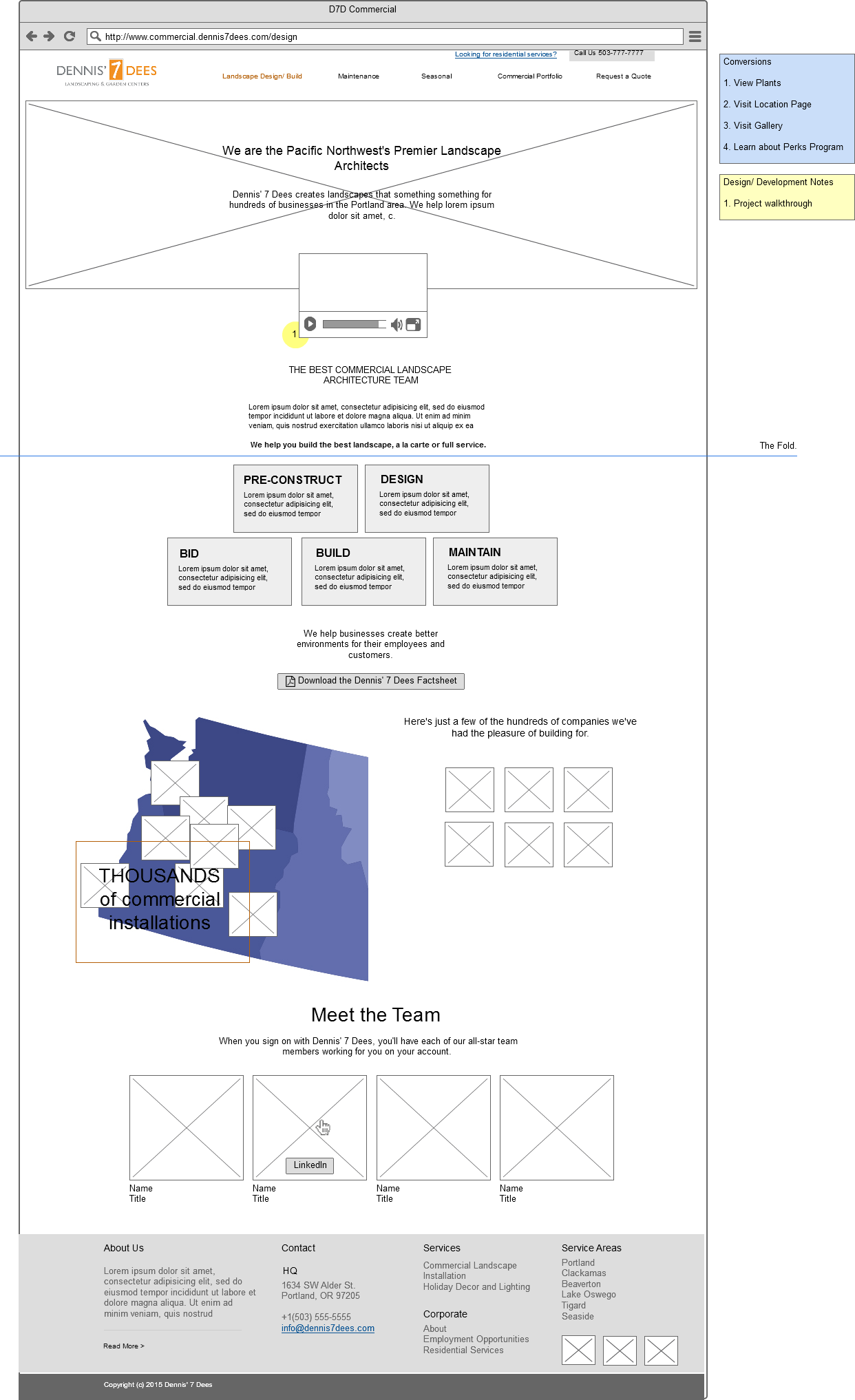 Dennis' 7 Dees
An established residential and commercial landscaping service company with garden center/retail stores in the Portland area, Dennis' 7 Dees was in need of a more useful site for hobby gardeners, homeowners seeking landscaping services, and commercial property managers.
The new website features two sides of the business, residential and commercial services, along with serving very different audiences on each side.
I was responsible for:
UX planning / UI prototyping
User persona and user stories creation
Technical requirements and scope
Asset creation
Copy writing
QA testing
Project management
Client CMS training
Eva - Thank you for the wonderful dedication to our project! You are great at your job and I wish you success in your future projects.
Kelley Kenyon, Marketing Communications at Dennis' 7 Dees